Once whizzing over snow and ice on a fatbike or whizzing down the slopes on a snowbike. In Flachau, this does not remain just a nice idea. Come experience it yourself and get active. Look forward to a wide range of fun & action sports. Try something different on your winter vacation. In the Salzburg land fun is guaranteed to not fall by the wayside.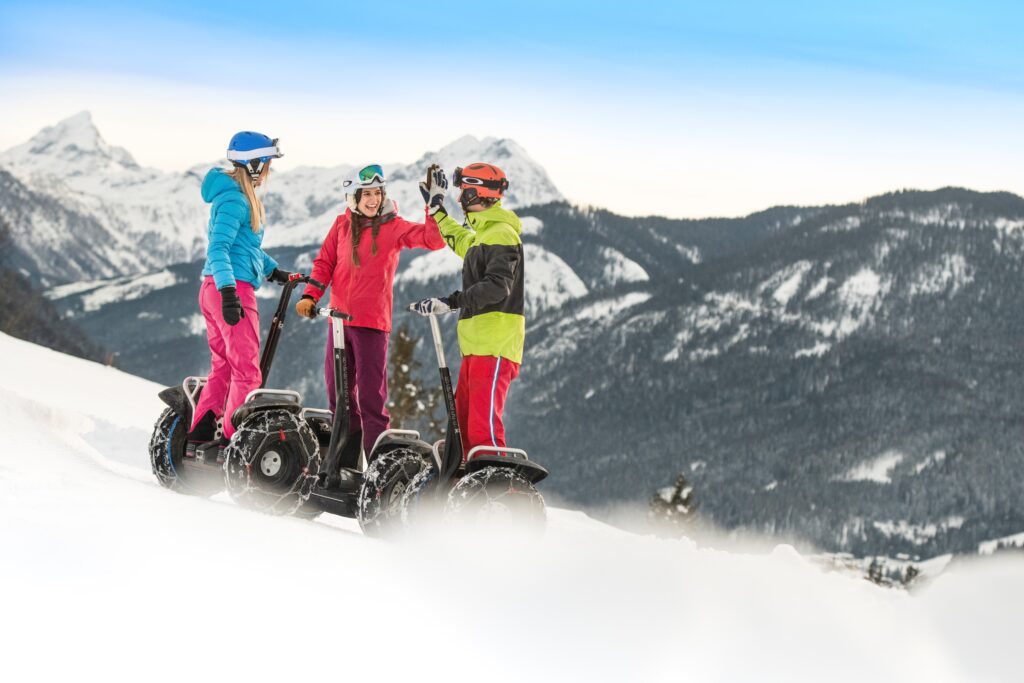 Segway Tours Through Flachau
Modern Sightseeing on Two Wheels
Are long winter walks too boring for you? Discover the beautiful winter landscape of Flachau in a completely new way. Cruise through the snow-covered nature of Salzburg on a Segway. It's guaranteed to be an adventure for young and old. This two-wheeled electronic system is accelerated, braked, and steered through the simple shifting of body weight. Hop on and experience it for yourself. Driving a Segway in winter is unlike anything else. Fun and balance are the most important when it comes to Segways. You'll be sliding across the ground with just the slightest shift but with the feeling of complete control. And the great thing is that anyone can learn it easily! Either alone or on a guided tour. Experience nature with an adrenaline kick!
Fatbike in Flachau
Riding over Snow and Ice
Anyone who thinks cycling is only for summer sports enthusiasts is mistaken! With the fat bike you can even do it in winter. However, the fatbike is nothing new, already since 2010 there is the modern bike on the market. They are similar to the traditional mountain bike, but there is a significant difference. Extra wide tires make it possible to drive over uneven surfaces such as sand or snow. It is important to wear sporty winter clothing that allows some freedom of movement. In addition, waterproof gloves, sturdy shoes and a thin hood under the helmet are not a mistake.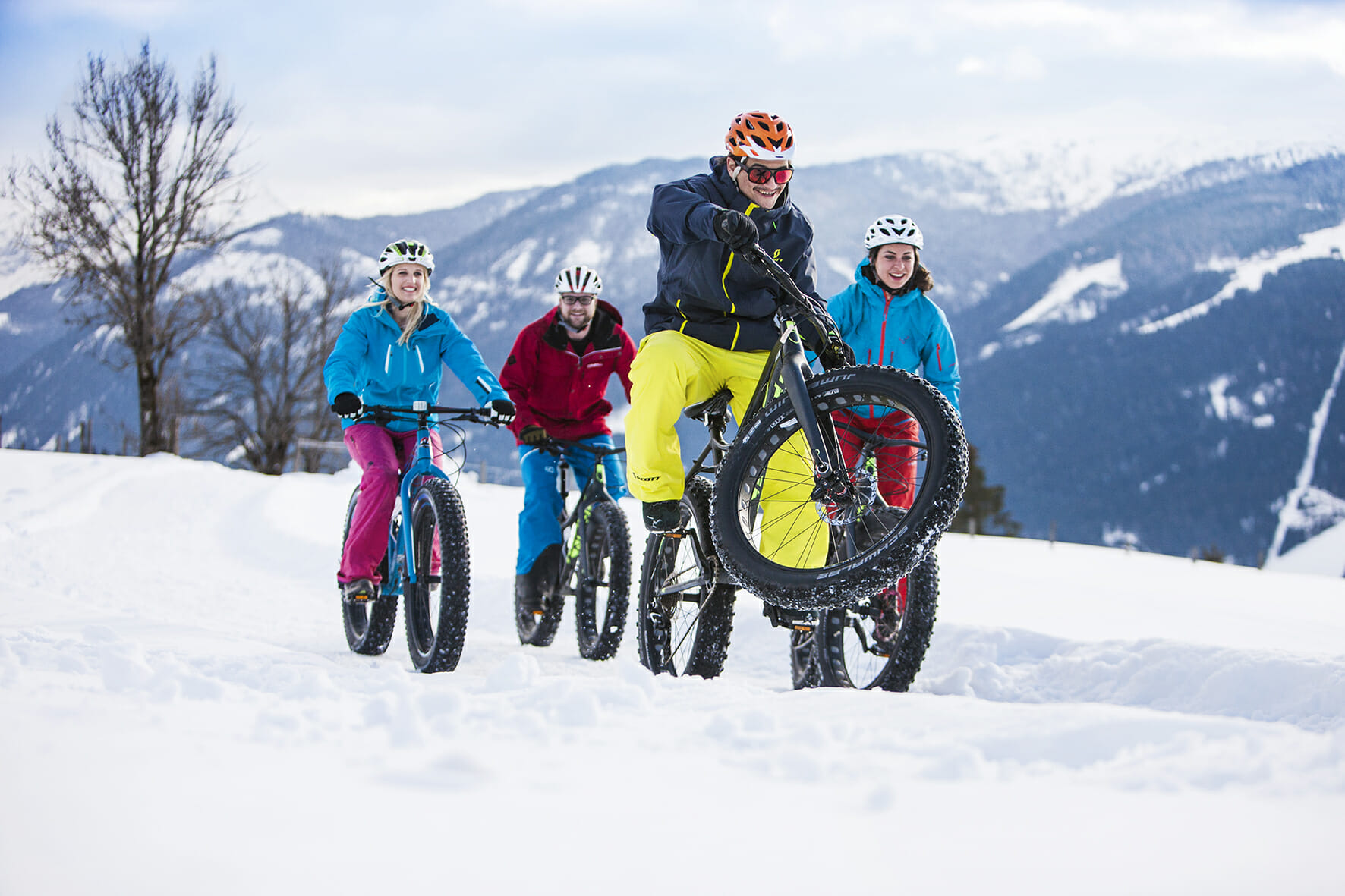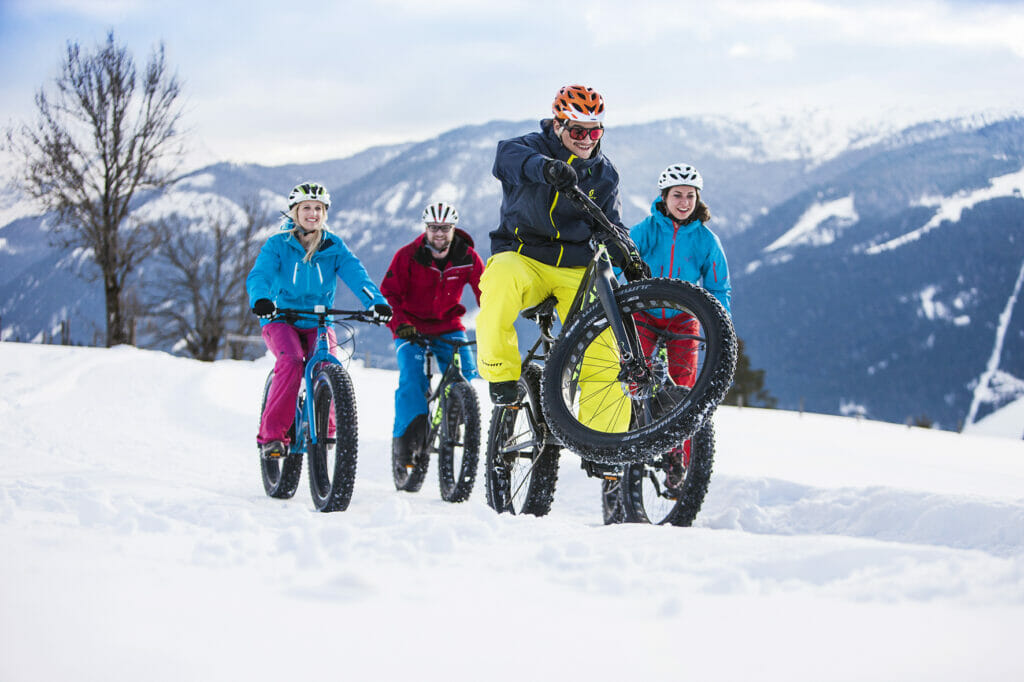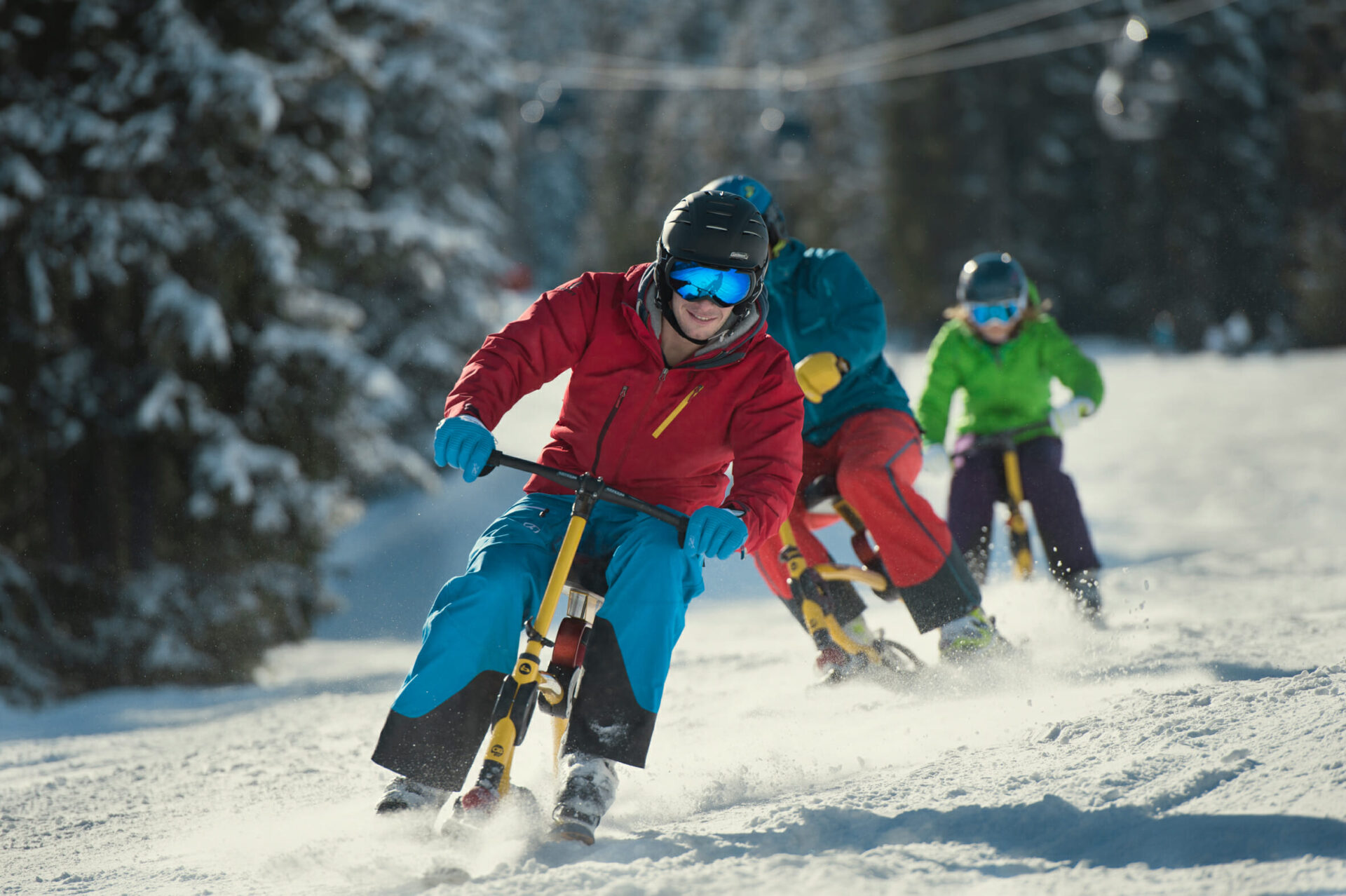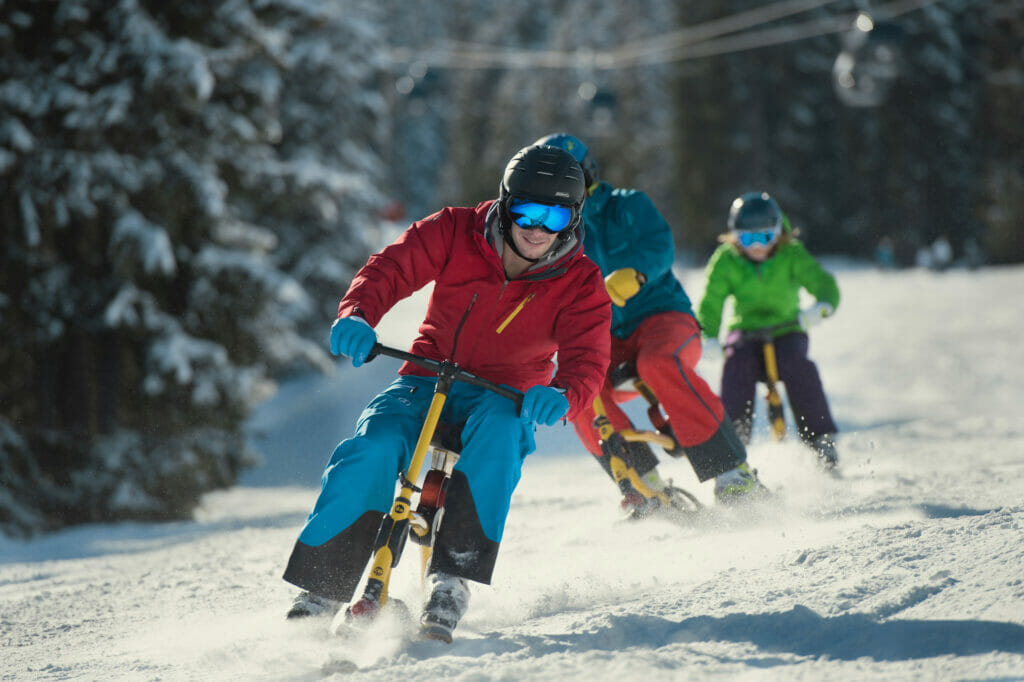 Trending: Snowbike
A Cool Combination between Biking and Skiing
A day out on the road with the snow bike offers adventure, action and variety from the well-known fun of the slopes. The mix between biking and skiing is fun for everyone. What makes snowbiking so ingenious is how incredibly easy it is to learn. A short lesson with a professional trainer is enough to prepare you for some fun on the slopes. For this reason it's great for all non-skiers. It also has the versatility of a trend sport in itself — carving, cruising, drifting, rebound – everything is possible. The snow bike is not just for the slopes, it's also great for deep snow. Whether in a group or riding solo, snowbiking is great for a bit of action and fun.
Lucky Flitze
Sledding throughout the Year
Do you fancy a dose of adrenaline mixed with a dash of fun and topped with some action? A ride on the Alpine Coaster Lucky Flitzer is just the thing for you and it's great for the whole family, too. Up to the start of this unique toboggan run in Salzburger Land you go with the toboggan lift. On the 1,100 meter long track, small and large tobogganing enthusiasts steer over five traffic circles and two jumps. Additional curves and waves along the route provide a special kick. It is definitely exciting and fun.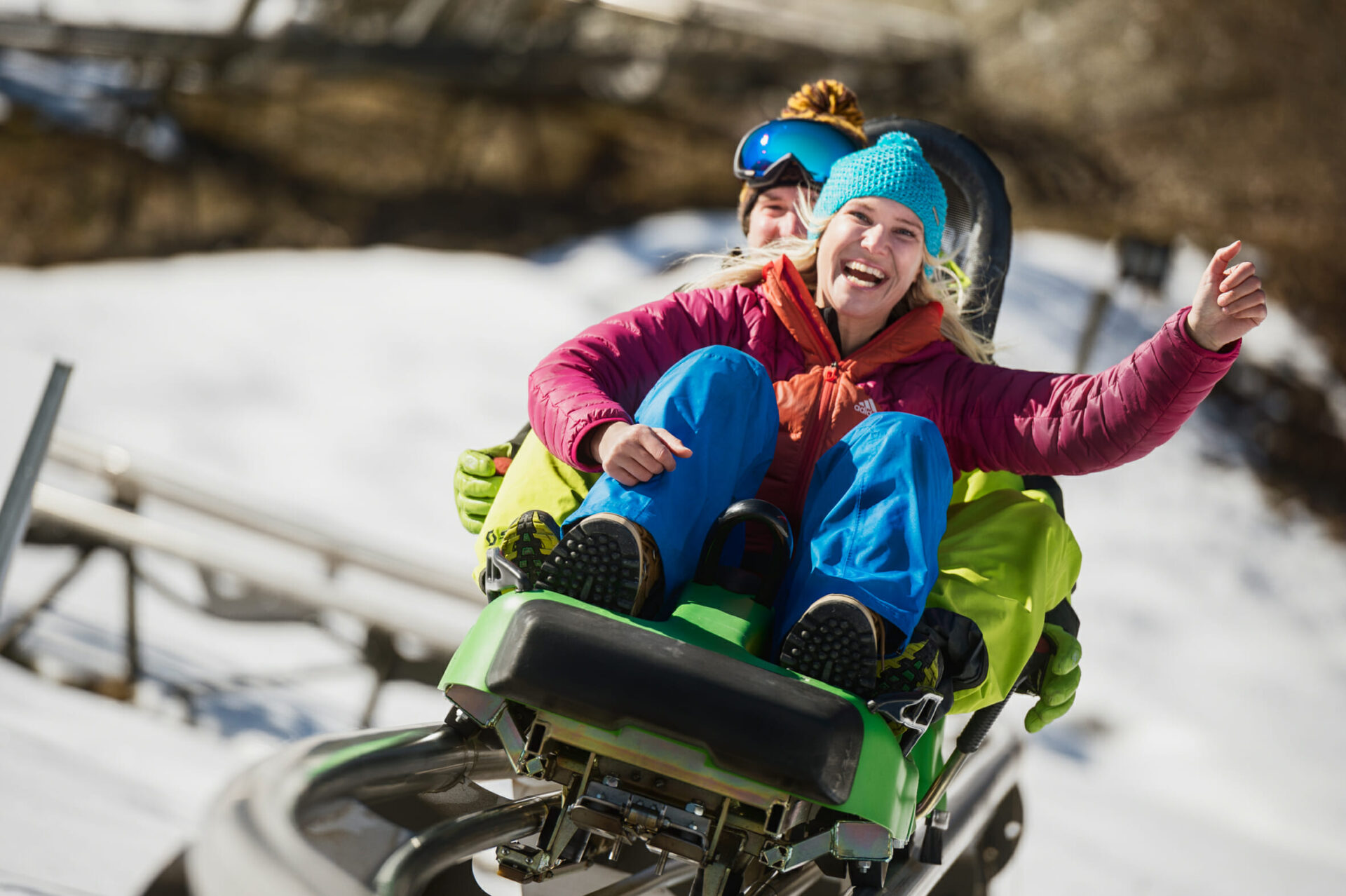 Curious now?
Book your vacation in Flachau now
#thepongauerhof
We let pictures speak
Vacation in Salzburg with views that touch the heart. Already in the holiday mood?
Moments that move, inspire, and awaken unforgettable memories. Come with our emotional pictures on a journey through the 4* Hotel Pongauerhof directly in Flachau. Let the images speak to you – as the saying goes: a picture is worth a thousand words.