Are you looking for a special challenge? Then come to Flachau for the Stoneman Taurista! Here, in the middle of the Salzburg mountains, the ultimate Stoneman mountain bike adventure awaits you: 123 kilometers and a massive 4,500 meters of elevation gain along idyllic alpine valleys, sparkling mountain lakes and peaks with great views. There you will be captivated by the overwhelming 360° panorama of the Alps.
Official Logis Partner
As the official accommodation partner of the Stoneman Taurista, we are fully geared towards mountain bikers. Whether you want to conquer the Stoneman Taurista in one, two or three days – our hotel offers the perfect package for your stay.
You can enjoy the following benefits at our hotel:
Direct proximity to the Stoneman Taurista route
Bike wash
Bike garage
Mini workshop
Starter packages for our guests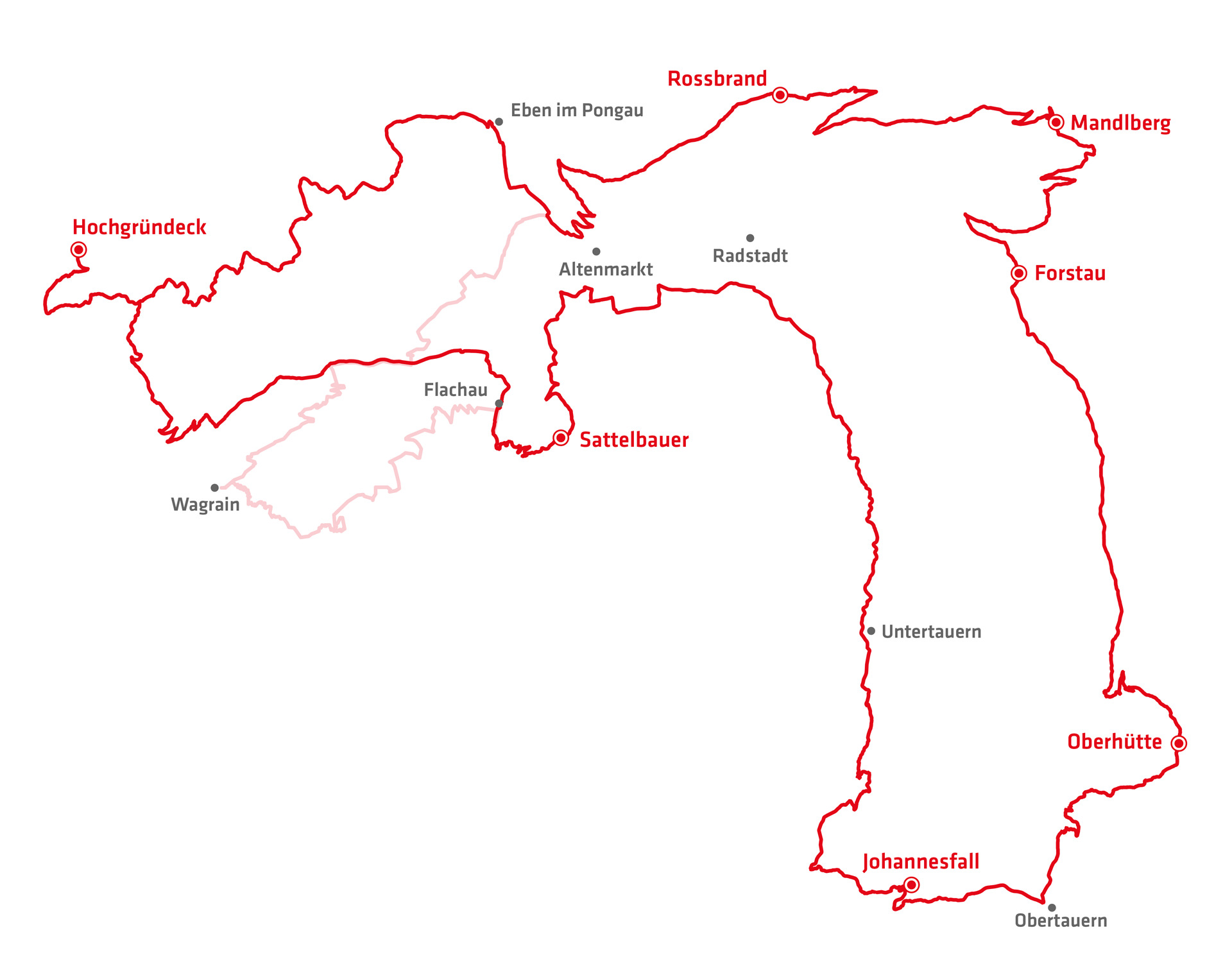 The route
The exclusive Austria edition of the Stoneman is designed in 3 stages, leads from Flachau to Wagrain-Kleinarl over the Hochgründeck and the ridge of the Aigenberg. Via Altenmarkt-Zauchensee we go up to the 1,768 m high Rossbrand near Radstadt.
An overwhelming 360° panoramic view of 150 prominent Alpine peaks, such as Dachstein, Bischofsmütze and the Hohe Tauern with the Großglockner, crowns the ascent. Heading south at 1,860 m, the Stoneman Taurista passes the picturesque alpine landscape of Lake Oberhütten – nestled in the rugged, rough mountains of the Schladminger and Radstädter Tauern.
With the 2,110 m high Königsanstieg, the Stoneman Taurista mountain bike challenge also leads through the winter sports mecca of Obertauern and back to Flachau.
Curious now?
Book your bike vacation in Flachau now
#thepongauerhof
We let pictures speak
Vacation in Salzburg with views that touch the heart. Already in the holiday mood?
Moments that move, inspire, and awaken unforgettable memories. Come with our emotional pictures on a journey through the 4* Hotel Pongauerhof directly in Flachau. Let the images speak to you – as the saying goes: a picture is worth a thousand words.