It's well known that the most important thing needed to enjoy something is time – something you will have an abundance of while on holiday in the Salzburg region. With us you can even taste the passion and joy of the pampering you will receive. In the 4* Hotel Pongauerhof in Flachau a culinary world full of variety and pleasure awaits you. With our generous breakfast buffet, even the biggest morning grouch will start the day with a smile.
Our team in the kitchen loves to experiment and is constantly creating new flavors and dishes for our guests. But even with all of the joy of experimenting one thing remains the same – the regionality of our ingredients. We work closely with manufacturers from our surroundings that supply us with high quality Salzburg-made products. We cook true to the motto: Why wander so far when quality and enjoyment are right here for us?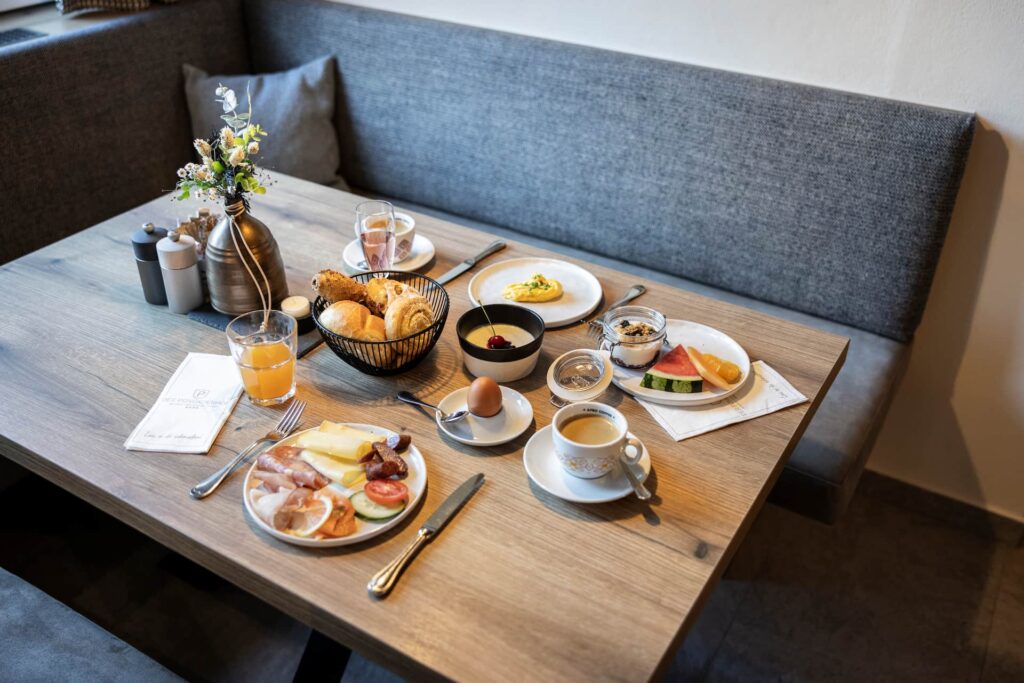 Breakfast…
…fit for a king
Start your day off right — we will be sure to make it an unforgettable one! Our kitchen team will spoil you from 07:30 to 10:00 with numerous hearty and delicious pick-me-ups.
Breakfast Highlights
For a great start to the day
Mixed Specialty Sausages
Cheese Assortment, Butter, and Milk Products from the Salzburg Region
Freshly Baked Bread and (Whole Grain) Baked Goods from the local Bakery
Delicious Pastries and Croissants
Freshly Prepared Eggs from our very own Hens (Scrambled, Fried, Omelette, Ham&Eggs)
Fresh Fruit and Vegetables
Homemade Marmalades
Diverse Yogurt Assortment
Divine Cakes Fresh out of the Oven
Assortment of Spreads
Free Choice of Fruit Juices
Filter Coffee is offered at the Table, the Coffee Automat is available at the Buffet
Tea Station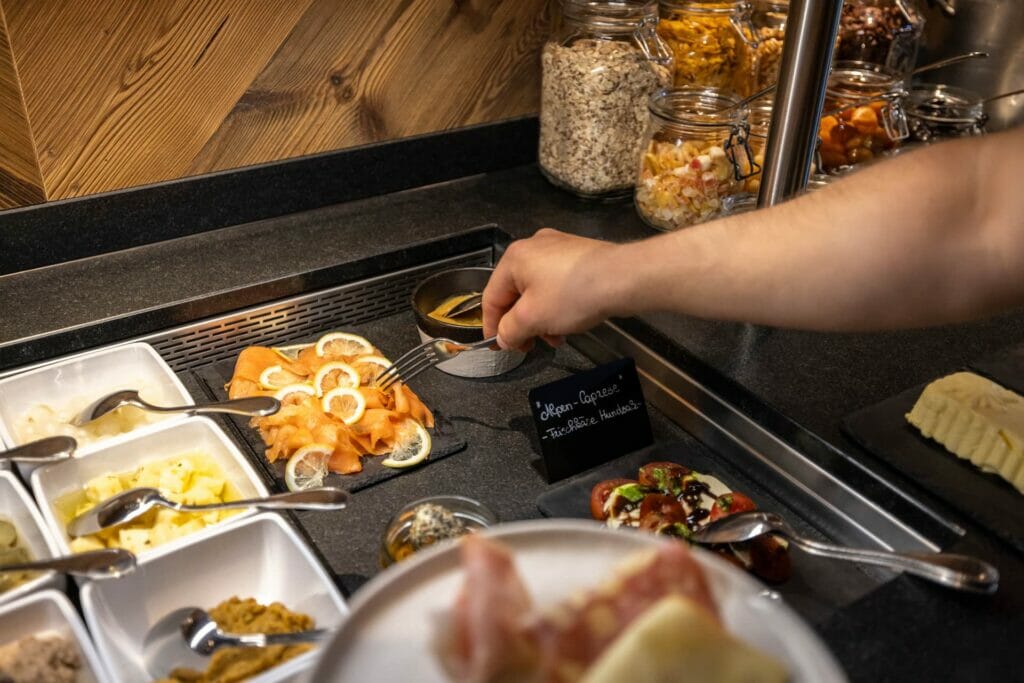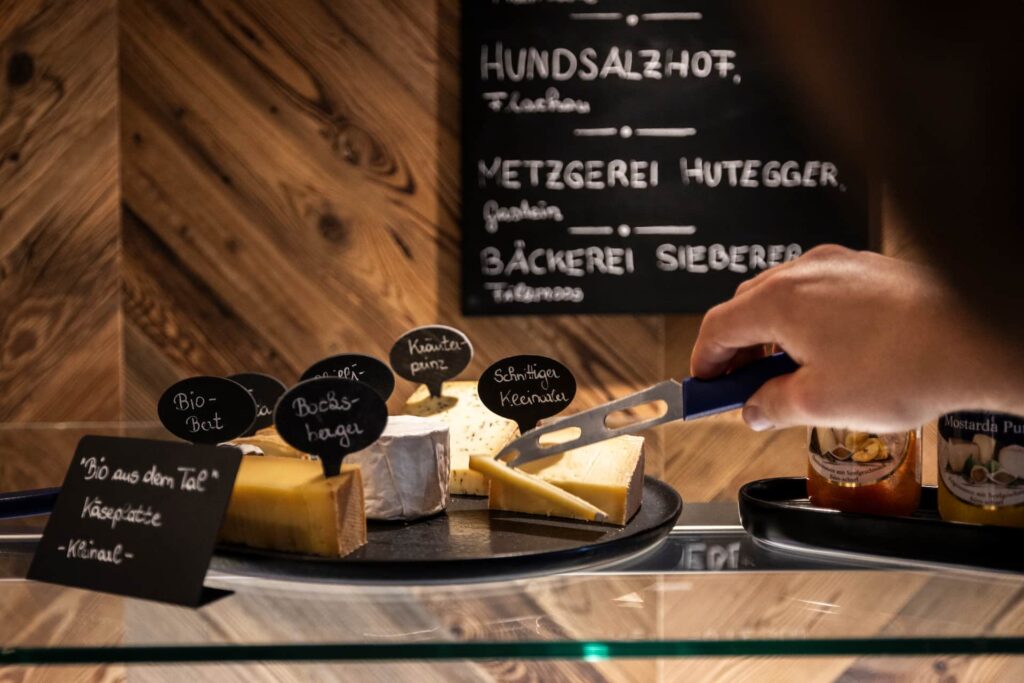 Consciously Salzburg
Local and Farm-to-Table
The quality of our products is the kitchen staff's top priority. Whether traditional Austrian dishes or international specialties, with us at the 4* Hotel Pongauerhof in Flachau, only the best is put on the table for you. Quality, origin, season, cultivation method and variety are at the top of our list when it comes to what we serve. This regional thought starts already in the morning at breakfast. This starts right with breakfast as our in-house chickens not only provide us with great fun, they also lay the scrumptious eggs that are found at our breakfast buffet.
Pongauerhof Hotel Bar
The Place to be for Social Hour
Do you prefer to end the evening right in the hotel after an active day? Are you looking for a coffee with a pleasant atmosphere? Then you have come to the right place at our hotel bar. Here you can get to know new people on holiday, converse with the other guests and enjoy a delightful drink.
Curious now?
Book your vacation in Flachau now
#thepongauerhof
We let pictures speak
Vacation in Salzburg with views that touch the heart. Already in the holiday mood?
Moments that move, inspire, and awaken unforgettable memories. Come with our emotional pictures on a journey through the 4* Hotel Pongauerhof directly in Flachau. Let the images speak to you – as the saying goes: a picture is worth a thousand words.