It doesn't always have to be the slopes on a winter vacation. Cross-country skiing enthusiasts will also find sporty enjoyment of nature in the vacation paradise of Flachau in the beautiful Salzburger Land. A total of 220 km of perfectly groomed and prepared trails await you in Flachau and the surrounding area. Whether in classic style or Nordic skating step – cross-country skiing is perfect for improving your endurance in the great outdoors.
With our central location at the 4-Star Hotel Pongauerhof you can strap on your skis and go. Because only 200 m behind our hotel is the ideal starting point into the extensive cross-country skiing network. Enjoy the freshly groomed trails through the winter landscape in peace and completely relaxed. Cross-country skiing in Flachau is something you should definitely have tried.
5 Reasons…
…why cross-country skiing is cool!
No Waiting
Long waits when cross-country skiing – there's no such thing promised! Not even in the best weather and best cross-country skiing conditions!
Peaceful Silence
Cross-country skiing is stress-free and the perfect combination of relaxing and being among nature. It's just you and a snow-covered winter landscape with wonderfully groomed trails.
Health and Fitness
Cross-country skiing is perfect for those who wish to stay active without being too hard on the joints. Not only does the body benefit from cross-country skiing, but your mind will thank you too.
Good for the whole Family
Cross-country skiing is a winter activity for the whole family. Because our trails are designed for all difficulty levels both young and old alike can leave their mark in the snow.
No Helmet Hair
Cross-country skiing is one of the few winter sport activities where you don't have to wear a helmet. Your hair will thank you for it. Your hair will thank you for it
Good. Better. Tauern Trail.
Experience Nature at its Finest.
The Tauern trail is known far beyond the Salzburg region and offers the purest enjoyment cross-country skiing can offer. With 260 km of perfectly cared for trails it's the longest cross-country skiing route among Salzburg athletes and connects you to all of the surrounding towns. The trail through is light and varied and with sections available for every level. All regional trails of the surrounding region are connected with the Tauern trail. It is probably one of the best ways to intensively learn about the breathtaking landscape of Salzburg.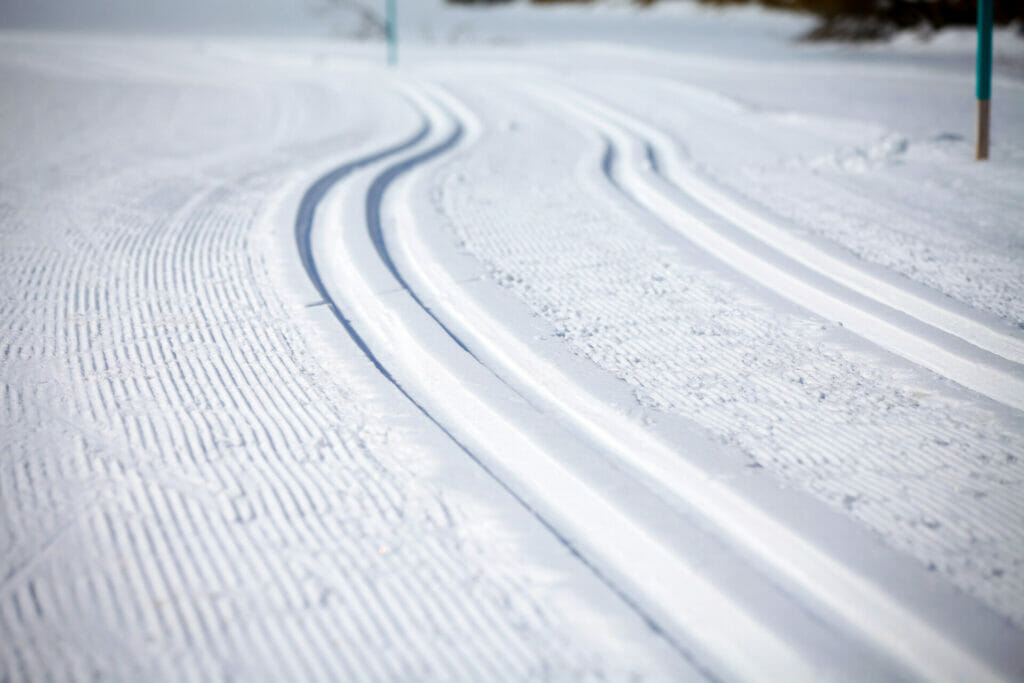 Facts
Start the day off right!
260 km of cross-country trails in Flachau and the surrounding area
60 km Tauern Trails
18 km Flachauwinkl Trail
3.5 km Reitdorf Trail
2 km Schloss-Höch Trail
Use of all cross-country trails is free
Cross-Country Skiing Learned Fast
Personal and Professional
Learn to love cross country skiing! With a lot of passion, the renowned Flachau ski schools are just waiting to pass on the joys of cross-country skiing to you. The experienced instructors will teach you the right technique of pushing off, gliding, braking right from the start. Often, just a few hours of practice are enough here. You will notice very quickly – it is definitely worth it!
Cross-Country Ski Rentals
It's all about the Right Gear!
Don't worry if you don't have any cross-country skiing equipment or if you are looking to travel lightly. In Flachau you can get everything for your unique cross-country skiing experience. Let the professionals in town advise you and help you find the perfect skis, poles, and shoes for your skill level.
Curious now?
Book your vacation in Flachau now
#thepongauerhof
We let pictures speak
Vacation in Salzburg with views that touch the heart. Already in the holiday mood?
Moments that move, inspire, and awaken unforgettable memories. Come with our emotional pictures on a journey through the 4* Hotel Pongauerhof directly in Flachau. Let the images speak to you – as the saying goes: a picture is worth a thousand words.