Canyoning and rafting are two acclaimed water sports. Depending on the level of difficulty, these adventures are suitable for the whole family or can be targeted at fans who like an intoxicating adrenaline rush. Whoosh past the beautiful Salzburg mountains while canyoning or rafting and discover nature up close. Discover pure nature up close. You won't want to miss this experience on your summer holiday in Flachau.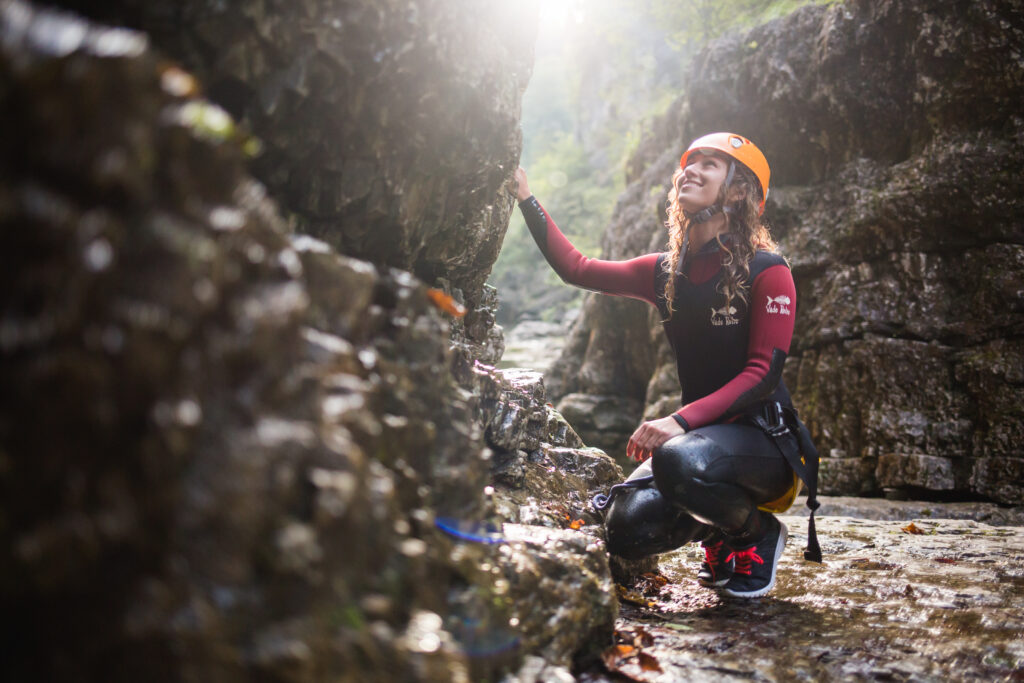 Canyoning
Experience the Power of Nature
The outdoor activity of canyoning has developed into a real trend-sport in recent years. Canyoning in Flachau combines everything that adrenaline junkies love – white water, untouched nature and athletic challenges.
Rappelling, action-packed jumps, skidding along naturally formed slides and hiking through the river beds – this experience is guaranteed not to be forgotten anytime soon!
The well-trained guides offer an extensive variety of canyoning tours, from beginner courses to extreme tours for the very brave.
Canyoning tours are offered for beginners starting at the age of 8. However, you should be sure-footed, have a head for heights and have good swimming skills.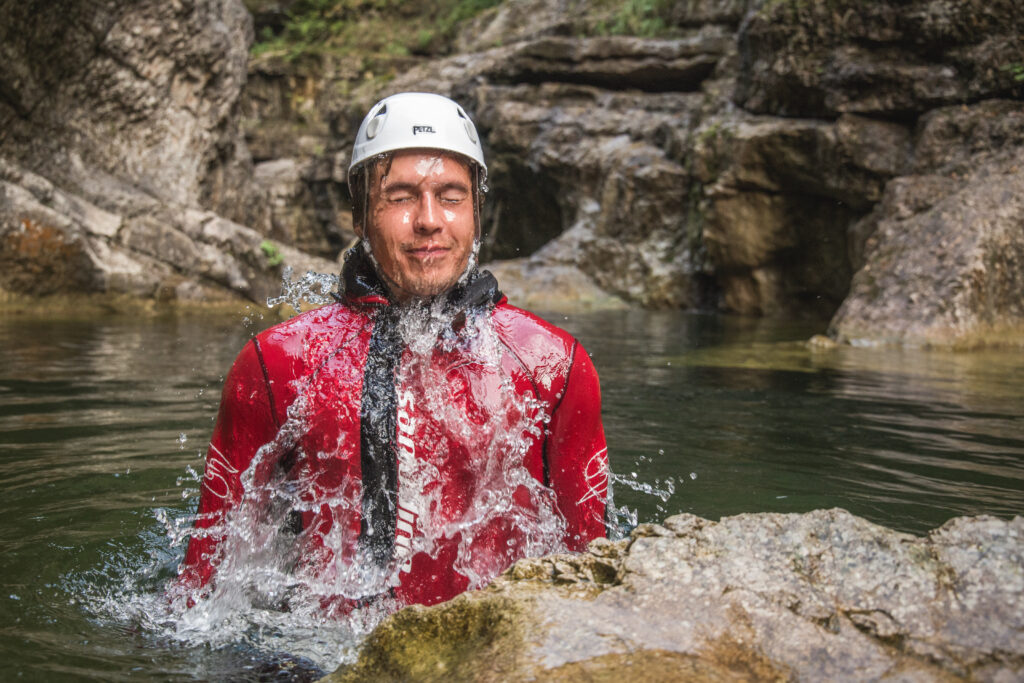 Experience the Fun of Rafting
For the Thrill of a Lifetime

Are you ready to experience some whitewater fun? Whether with family or friends, rafting in Flachau is guaranteed to be a lively experience!
Our selection includes everything from panoramic tours for beginners to skilled programs for professionals. The "Family Fun" tour is perfect for families with kids aged 6 and over. A varied tour in easy whitewater with a great alpine panoramic view makes the day unforgettable.
Even advanced rafting enthusiasts will get their money's worth in Flachau. An incredible and fun outdoor experience is waiting for all!
It is important that you can swim and have a healthy level of physical fitness. No whitewater experience is required.
Curious now?
Book your vacation in Flachau now
#thepongauerhof
We let pictures speak
Vacation in Salzburg with views that touch the heart. Already in the holiday mood?
Moments that move, inspire, and awaken unforgettable memories. Come with our emotional pictures on a journey through the 4* Hotel Pongauerhof directly in Flachau. Let the images speak to you – as the saying goes: a picture is worth a thousand words.