Not in the mood for a hiking excursion or a bike tour? No problem! During your summer vacation in Flachau you can also try something new. In the Salzburg region you will find the best conditions for pizzazz and variety on your holiday in Austria. How about a long game of tennis, for example? Or explore the beautiful, blooming nature in Flachau on horseback. The right activity for every age and sporting level is here- you'll never be bored!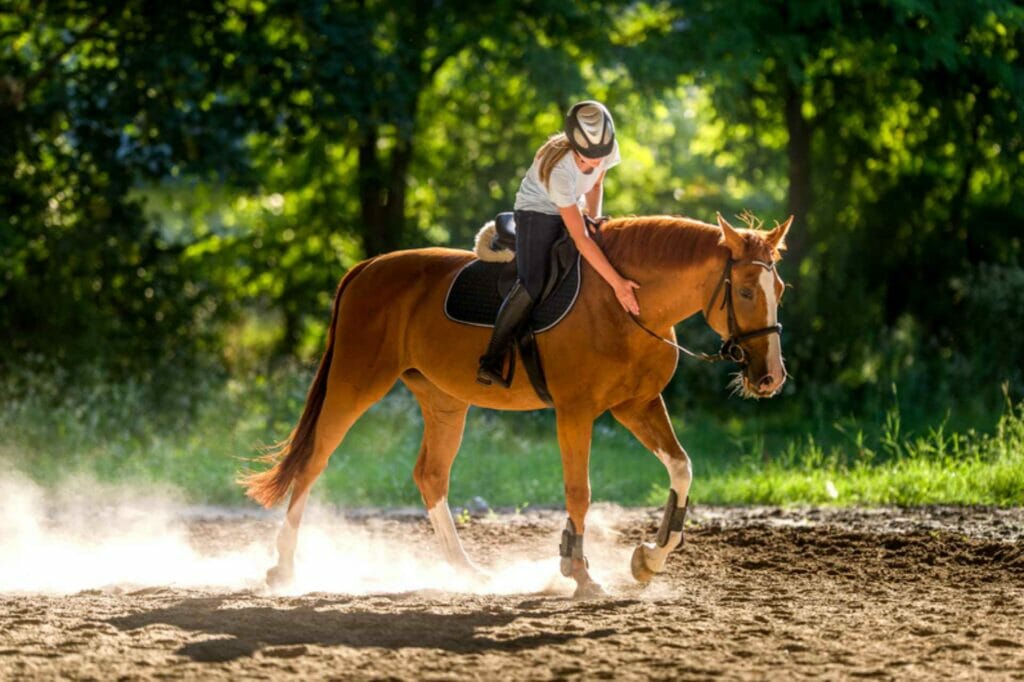 The Greatest Happiness on Earth…
…is found riding on the back of a Horse!
Horse lovers will feel right at home in Flachau. The extensive network of bridle paths around the region allows you to experience the beauty of the Salzburg mountain landscape even more intensely on the back of your four-legged friend. Beginners can gain their first riding experience on the lunge and thus get a good basis for easy riding on the track. Trained riding instructors will quickly and confidently teach you the perfect technique for step, tramp and canter. It's the ideal experience for the whole family.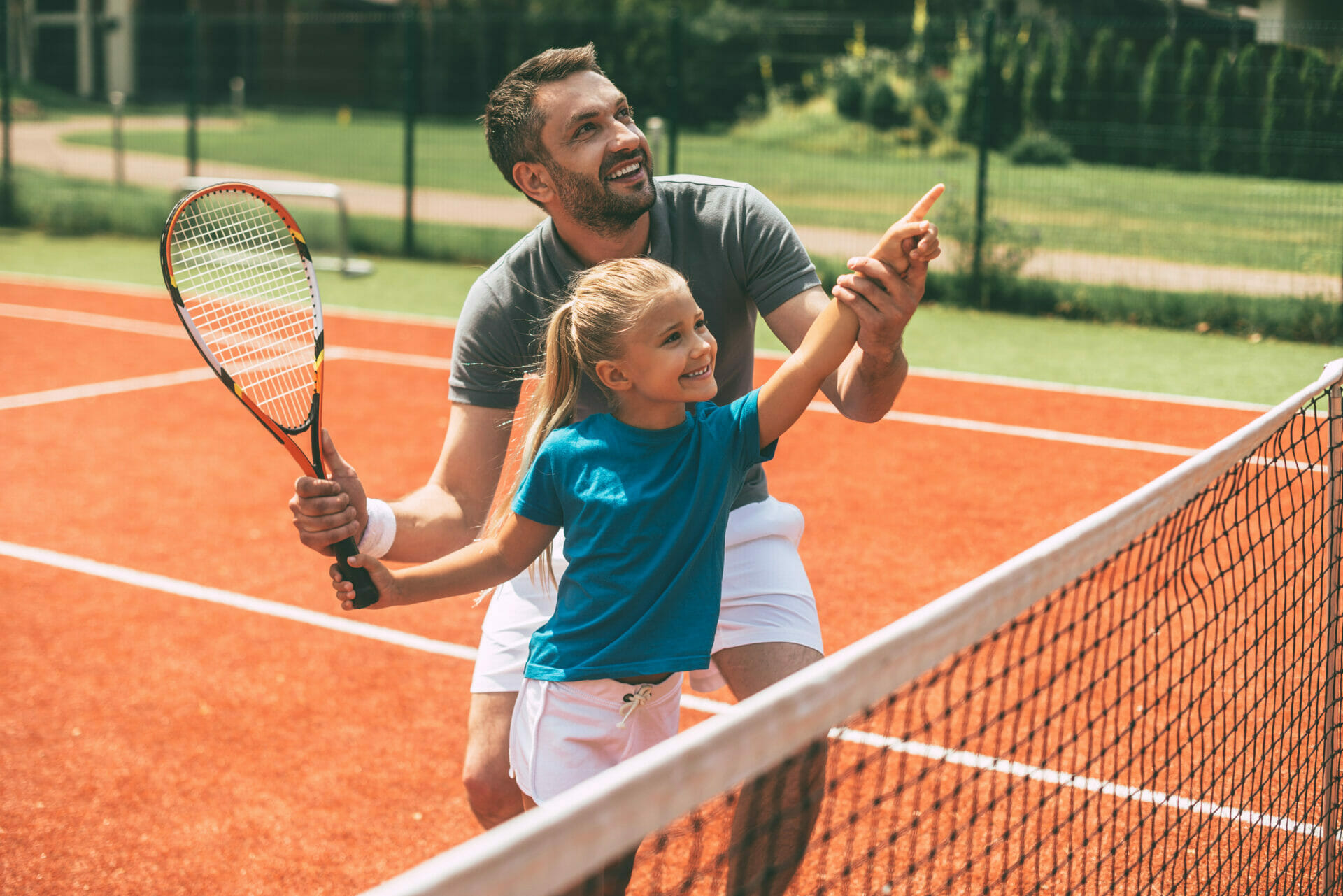 Game, Set, Match!
Tennis Matchis in Front of an Impressive Mountainous Backdrop
Whether it's learning tennis, improving your game, or eliminating mistakes – passionate tennis players are spot on with us at the 4-Star Hotel Pongauerhof. Tennis is fun, you can enjoy a nice workout out in the fresh Salzburg mountain air. So come step out of the hotel and into the tennis experience. Reserve one of four clay courts on the tennis facility of the USC Flachau directly in the sports and active center in Flachau. No equipment? No problem! Equipment like rackets and balls can be borrowed free of charge.
Enjoy your vacation while you go hit a few balls on the tennis court.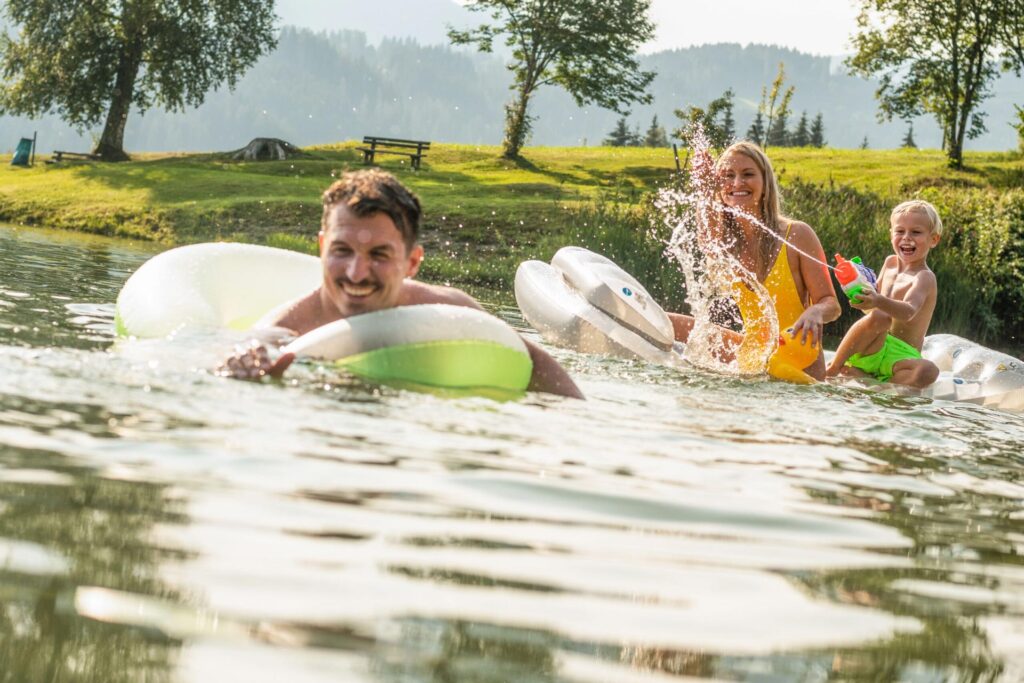 Cooling Off in the Water
Swim and Soak Up the Sun
There is nothing better than taking a dip in the cool water after an extensive hiking tour to recuperate and relax the body. There are many opportunities for this in the refreshing lakes and leisure pools in Flachau and the surrounding area. Wonderful lawns also invite you to lay out, chill and relax.
Curious now?
Book your vacation in Flachau now
#thepongauerhof
We let pictures speak
Vacation in Salzburg with views that touch the heart. Already in the holiday mood?
Moments that move, inspire, and awaken unforgettable memories. Come with our emotional pictures on a journey through the 4* Hotel Pongauerhof directly in Flachau. Let the images speak to you – as the saying goes: a picture is worth a thousand words.